Tutorial: Filter Sales Reps by Location
Retailers that have a lot of Sales Reps may find it easier to enable sales reps ( on the Employee record) for certain locations. This will reduce the amount of reps displayed when setting the sales rep during a transaction in SuitePOS.
---
Step 1: Activate Sales Reps for Location(s)
In NetSuite, go to the Employee record
Select the Locations the Sales Rep is valid for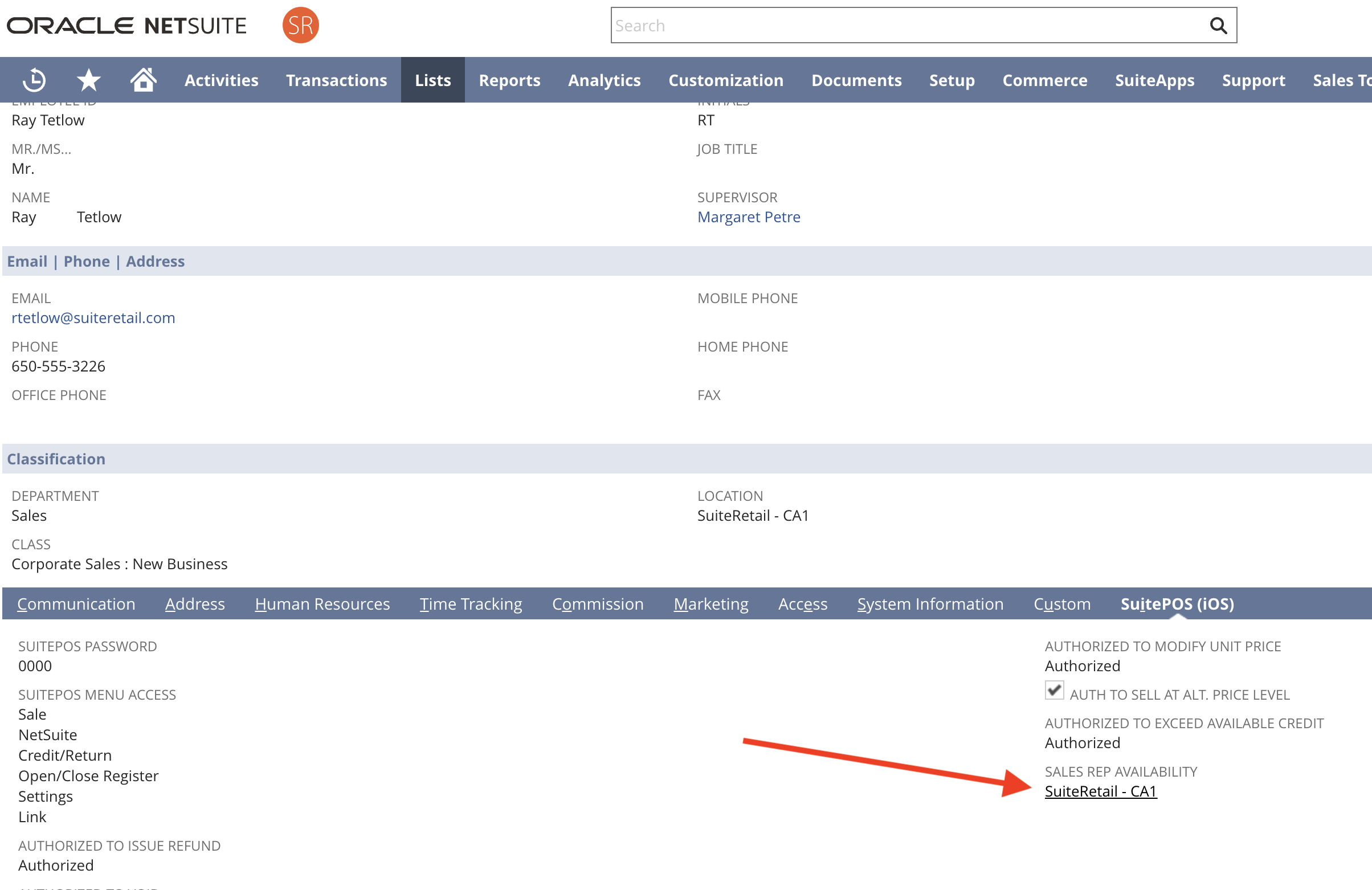 If "Sales Rep Availability is empty, it is assumed this rep is valid in all locations

On Returns directly from a Sale, the Sales Rep on the original sale is displayed regardless of whether they are valid at the specific terminal location or not.